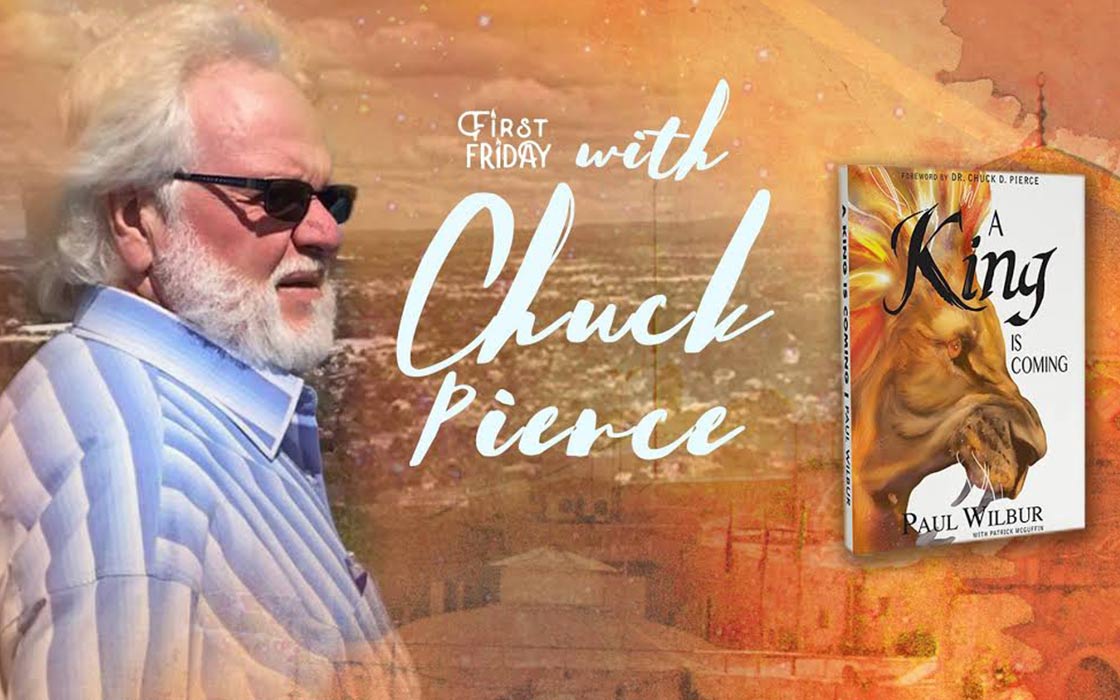 Upcoming First Friday Events
April 7, 2017

– Paul Wilbur – A King is Coming Launch!
May 5th, 2017

– Paul Wilbur leading worship, special guest Chuck Pierce
First Friday
Messianic Jewish Service
My dear friend Chuck Pierce, who wrote the Foreword to my new book, will be joining us on May 5th at 7:00 pm! You do not want to miss this evening of the prophetic with praise and worship from yours truly, Paul Wilbur! Chuck will be sharing a word that God has placed on his heart for Jacksonville, so I encourage you all to come and bring your friends and family.
Will you help spread the word and share about these events?
Location: 10302 Deerwood Park Blvd, Jacksonville, FL 32256
Time: 7:00 pm Eastern Time
About First Friday:
First Friday is lead by Paul Wilbur and is the first Friday of every month, starting at 7:00 pm, Eastern Standard Time. It includes dynamic worship alongside strong Biblical teaching centered on the Jewish roots of our faith.
The event is Jewish in the form that we light Shabbat candles, close the service with the Aaronic Blessing in Hebrew and worship with songs that are Messianic in flair and lyric. As a believer, you will feel right at home learning the ancestry of the faith and digging deeper into the rich heritage you have inherited.
Childcare will no longer be provided as we want the family to be worshiping together. There is an area for nursing mothers and also for children who need a break from the service.