A
few years ago, during our nightly reading, we were reading Genesis 12 where Abram is called to leave his family and go "to the land which I will show you".  After reading the chapter, I told my wife that I've been feeling a need to find a way to help support Israel.  She agreed and pointed out that it does say in verse 3:
And I will bless those who bless you,
And the one who curses you I will curse.
And in you all the families of the earth will be blessed.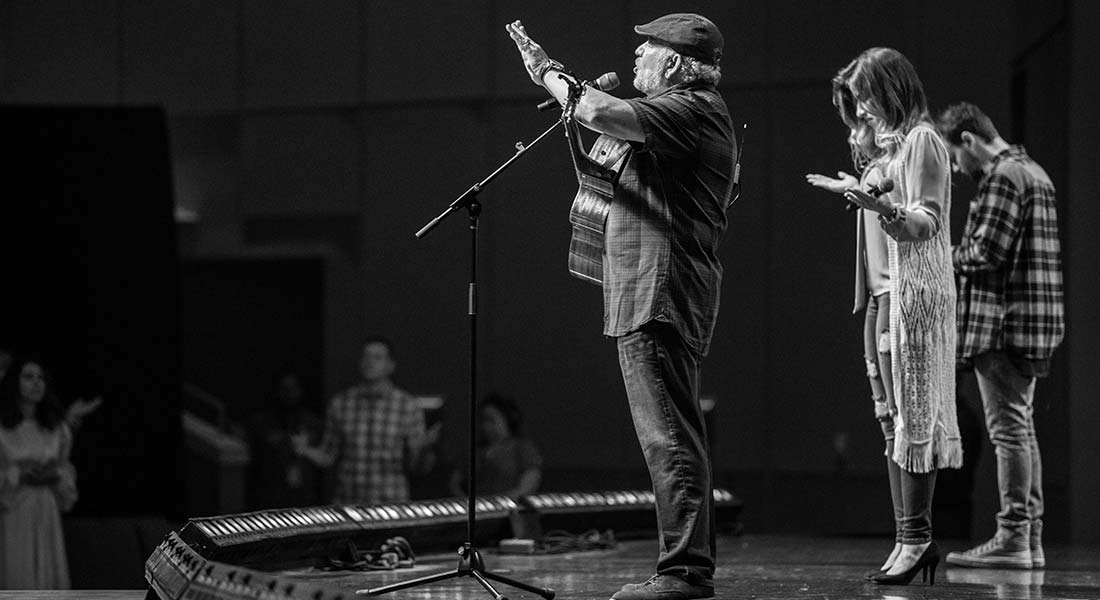 We talked about it and took it to the LORD in prayer.  We wanted to be certain that where we gave, our money would be best used to bless Israel.
After a searching and looking at many options, I thought about Paul Wilbur.  We found your ministry web page and looked at all that you are doing in Israel and around the world, lifting up the name of Yeshua and praising  ABBA FATHER!  This is also when we found out about First Fridays. We proceeded to watch those that were in archive, and marked the date to watch the next First Friday live stream.
This is also where we found "I Stand with Israel", and it wasn't long before made to decision to join as partners.
Fast forward to early spring 2016.  We were vacationing in the Philippines.  One evening I checked my email and found a partner update from you.  You had just left India, and you were telling us of the responses to the evenings of worship there, and you said something like "Thank you, tribe, your faithful giving makes this possible." — I sat down on the bed of our hotel room and cried.  I showed the email to my wife, and we rejoiced. Our offerings to "I Stand with Israel" were bringing forth fruit.  GOD had spoken to us, and we had followed HIS leading.
Thank you, Paul, for all that you and Paul Wilbur Ministries are doing.
God Bless you with the blessings of Is 40:31
Norm and MaryJo Hansen

Become a World Parnter