Author: Asher Intrater
Recently I was sitting with my wife Betty early in the morning, sipping tea, going over the day's tasks, and praying for our family, ministry, spiritual life, and current events. We realized that this was not only a devotional time, but how we work. It is our "methodology." We live by intercessory prayer, by praying over each and every thing.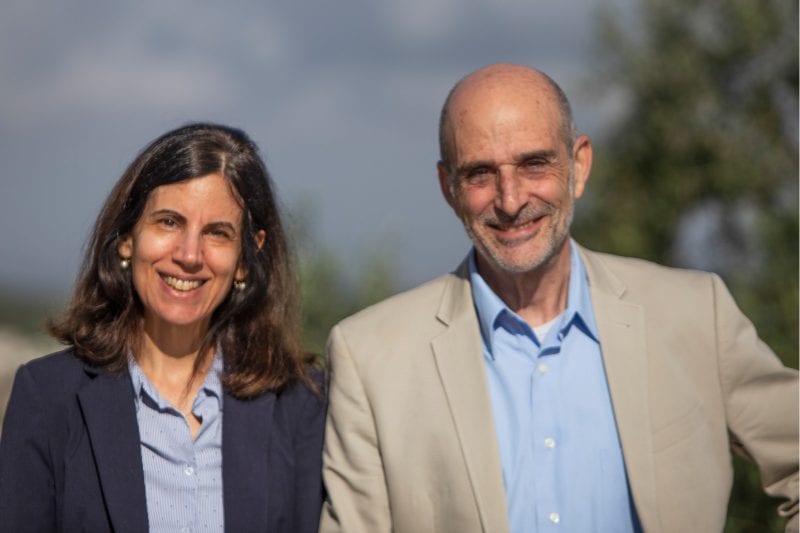 At this stage of my life I am looking to turn over all our "ministry" operations to younger leaders. Thank God, we have amazing teams of gifted and motivated people, serving in almost every area. They are students of the word, covenant friends, "five-fold" ministers, anointed musicians, effective administrators, and talented communicators.
I was wondering if anything was missing. One question came to my heart. Have they really grasped that everything we have pioneered and developed has been done first through intercessory prayer? Have we succeeded in passing that essential value on to them?
In order to "pass on" the baton of intercessory prayer, I thought it would be good to try to summarize some of the essential aspects of prayer in a short article:
By Faith – Yeshua taught us that when we pray, we need to have faith in God and the faith of God. Prayers backed by faith can move mountains (Mark 11:22-25). Words of faith act like "bull-dozers" to get things done in the spirit. With faith-filled words, nothing is impossible. By the same rule: without faith-filled words, nothing of kingdom value is possible. Much of prayer is simply declaring verses of scriptures out-loud by faith.
With Yeshua – Yeshua preached and did miracles for 3 to 4 years. He has been interceding in prayer from the throne of God for 2000 years. Apparently, He thinks this is an efficient way to operate, an effective use of His time! He is a full-time intercessor, praying for us at the right hand of God (Romans 8:34, Hebrews 7:25). We should not pray by ourselves, but "with Yeshua" in cooperation and partnership.
With Authority – Although we pray with a humble heart, submitting to the will of God, we also must pray with spiritual authority. Yeshua not only rose from the dead, but ascended into heaven "above all authority" (Ephesians 1:20-22). From that position of authority, He prays. He invites us to be seated with Him there (Ephesians 2:5-7), and to pray with Him from the same perspective and authority.
In Tongues – Praying in tongues is an amazingly effective tool. Paul said that he prayed in tongues more than anyone else (I Corinthians 14:5, 18). This was not a statement of pride but an exhortation for us to understand how important it is to pray in tongues. Prayer in tongues allows for intercession beyond our limited understanding and ability to express words (Romans 8:26).
By the Spirit – We pray by the leading of the Holy Spirit, with the Holy Spirit, and actually allow the Spirit of God to pray through us (Romans 8:16, 26; 9:1; 10:1). We pray not only by our own thoughts, but through the Spirit in a dimension beyond our thoughts (I Corinthians 14:2, 13-17; Judah 20). Prayer is a spirit-led activity, that is akin to prophesying, in that we are "moved" by the Spirit (II Peter 1:21).
Source: http://tribe.reviveisrael.org/intercessory-prayer-part-1/