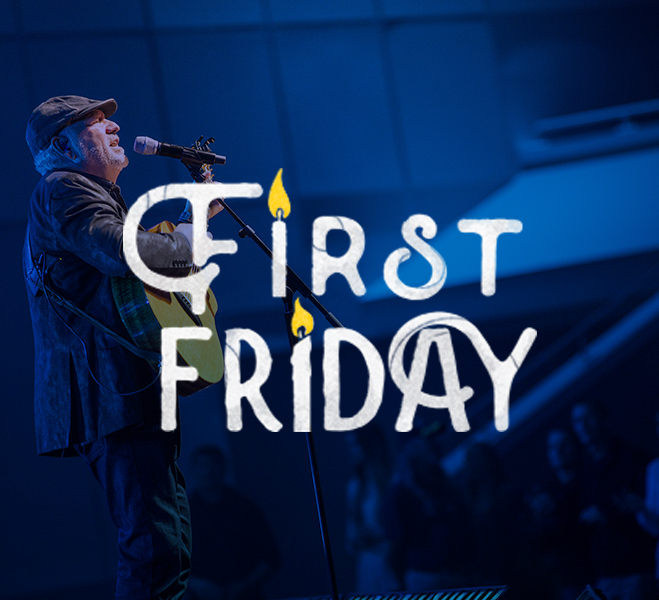 First Friday's
Messianic Jewish Service
Join Paul Wilbur for the next First Friday service at 7:00 pm! We have Brig. Gen. Gal Hirsch coming all the way from Israel to join us and also For His Name Sake Dance Troup from Minnesota to team up with Paul in the worship. We are now located at Midtown Campus and the address is below for your convenience.
You can help spread the word by sharing this update with your friends and family.
The First Friday service is lead by Paul Wilbur and is the first Friday of every month, starting at 7:00 pm Eastern Standard Time. It includes dynamic worship alongside strong Biblical teaching centered on the Jewish roots of our faith.
The service is Jewish in the form that we light Shabbat candles, read from the Torah, close the service with the Aaronic Blessing in Hebrew and worship with songs that are Messianic in flair and lyric. As a believer, you will feel right at home, learning the ancestry of the faith and digging deeper into the rich heritage you have inherited.
Childcare is available for children ages 6 weeks – 5 years.