October's edition of First Friday was a blast…literally!
Don Heist joined us on shofar from Pennsylvania and helped us welcome in the New Year of 5778 in style.
We looked at the Fall Feasts of the Lord (Lev.23) to see why they still carry such an importance for us as believers in 2017, and we discovered some pretty exciting truths to carry into our lives this year and beyond.
We spent some extra time in praise and worship, and as usual, the Lord honored us with a deep sense of His presence.
We may no longer live-stream the First Friday service…
…as the costs are just too much for us right now and we were not able to raise what was needed to cover it.
But don't despair, we are praying and trying to get things in place for November. If you would like to help us with this, please log onto my website and under "Dedicate This Donation" select YES and type 'streaming'.
You can help us carry this important message to the nations!
If all goes well, we could be live streaming November 3rd at 7:00 pm EST.
Speaking of enjoying…
…this month First Friday will welcome Barry and Batya Segal from Jerusalem, Israel!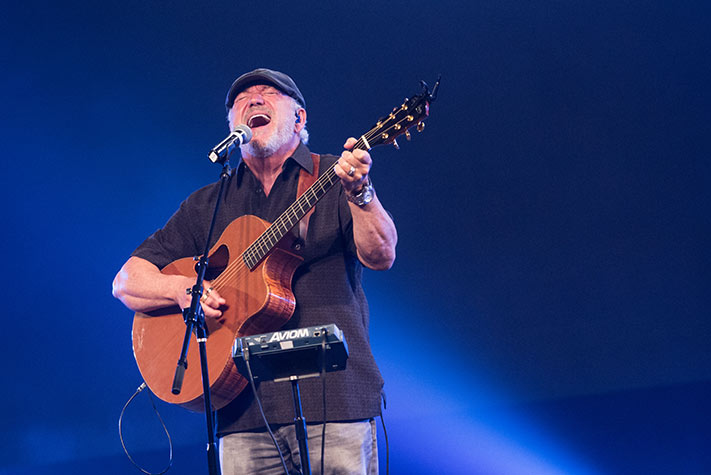 They are a dynamic team who have led a ministry, a congregation in Jerusalem, and several ministries from their home in Israel. We have known and loved this couple for nearly 30 years and I know you will really enjoy their ministry to our city in song and the Word.
Batya has penned several really well-known songs of worship, and I bet you'll be surprised to know several of them!
Our plans for the 'Hope Tour and Live Recording' in Israel for next September during the Feast of tabernacles continues to grow in scope and excitement.
If you haven't yet signed up to join us in Jerusalem for this life-changing tour.
I have one question for you…
Why Not?!
We will celebrate Israel's 70 birthday with a worship tour of the Land and a live recording in Jerusalem with some of Israel's best worship and song.
I guarantee this will be the journey of a lifetime for us all, and I want to see you there!
We are just back from Costa Rica and Bolivia, and we have England firmly in our sites for early November.
Thank you for your continued prayer and financial support as together we change the way the world worships!