22oct6:00 pm10:00 pmArden Hills, Minnesota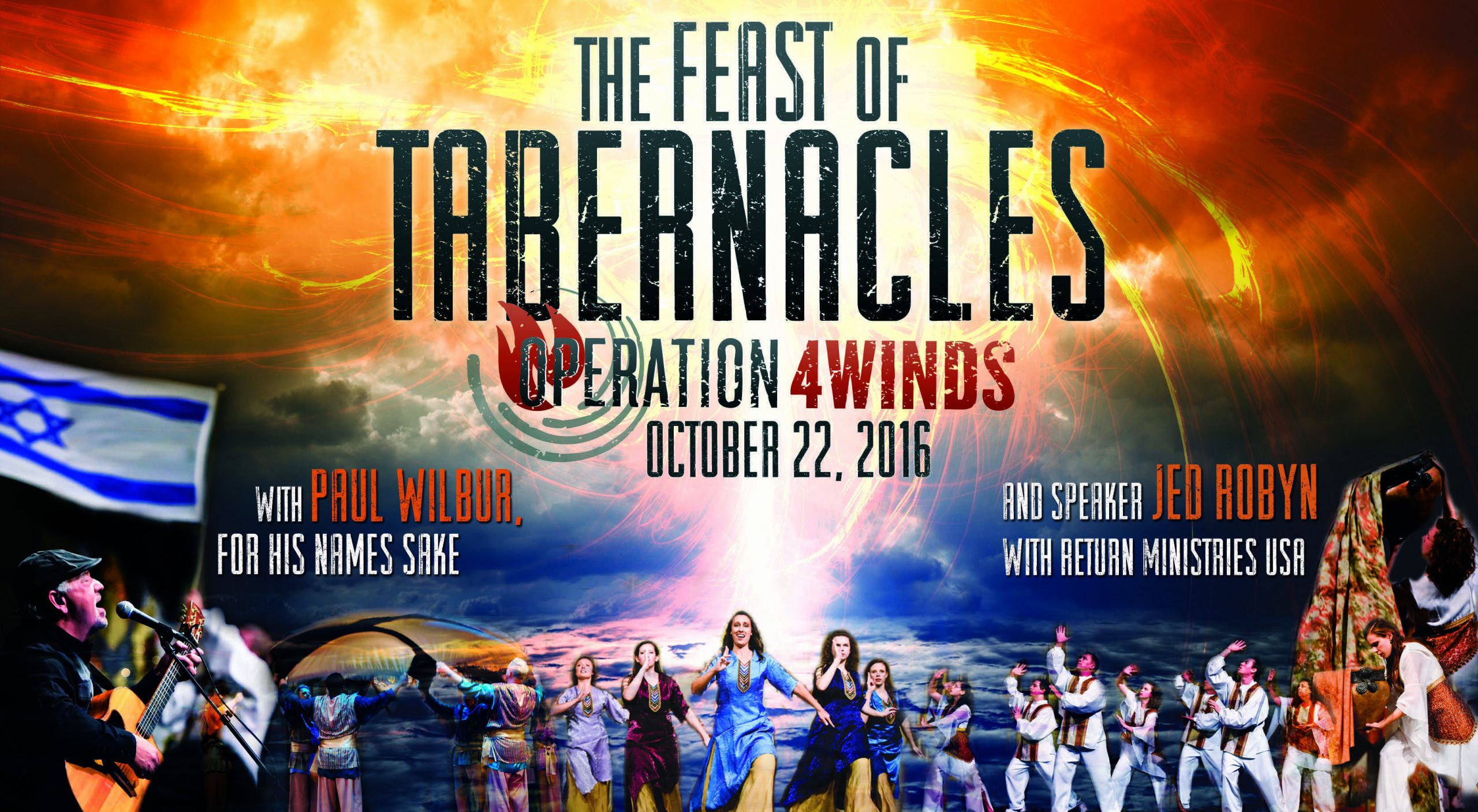 Event Details
FEAST OF TABERNACLES 2016 !
Come celebrate the Feast of Tabernacles with For His Name's Sake and partake in the Operation 4 Winds project with Integrity Music recording artist Paul Wilbur and Special Speaker Jed Robyn.  Join us as we worship the King and sow seeds in restoring the land of Israel. Be part of this amazing event !
MISSION of OPERATION 4 WINDS

4 Winds Mission comes from Ezekiel's vision of the Holy Spirit coming from the four winds to breathe upon the whole House of Israel to raise them up as a mighty army. The Holy Spirit is now prompting those in the nations and the USA to complete the circle of blessing by coming together in unity to worship, intercede and present extravagant free will offerings towards the restoration of Israel. Conceived by Messianic recording artist Paul Wilbur along with Israeli Messianic Leader, Eitan Shishkoff, and Return Ministries Executive Director, Dean Bye, Operation 4 Winds is a call to the Body of Messiah in America to come together for 12 regional "Holy Convocations" of worship and intercession . We as the body here in Minnesota will present a holy offering towards the establishment of a national center in the Galilee for Messianic Jews and Christian Arabs to meet, disciple, and welcome guests from around the world.
Time

(Saturday) 6:00 pm - 10:00 pm
Location

North Heights Lutheran Church

1700 Highway 96 West, Arden Hills, MN 55112