Paul Wilbur
Author
Paul Wilbur has an anointing to take the downloads he receives from the Lord and put them down on paper.  Millions have been touched by his worship ministry in song, and now you have the opportunity to grow through the books and articles he writes!
Paul's most recent book is titled, A King is Coming was released on April 7, 2017 by Certa Books. In A King is Coming, you will discover….
The war raging over our minds and over Israel
How to navigate in an anti-Semitic and anti-Christian world
Replacement theology and its destructive path
How to worship in the midst of crisis
Key strategies for living a fruitful and victorious life
And much more!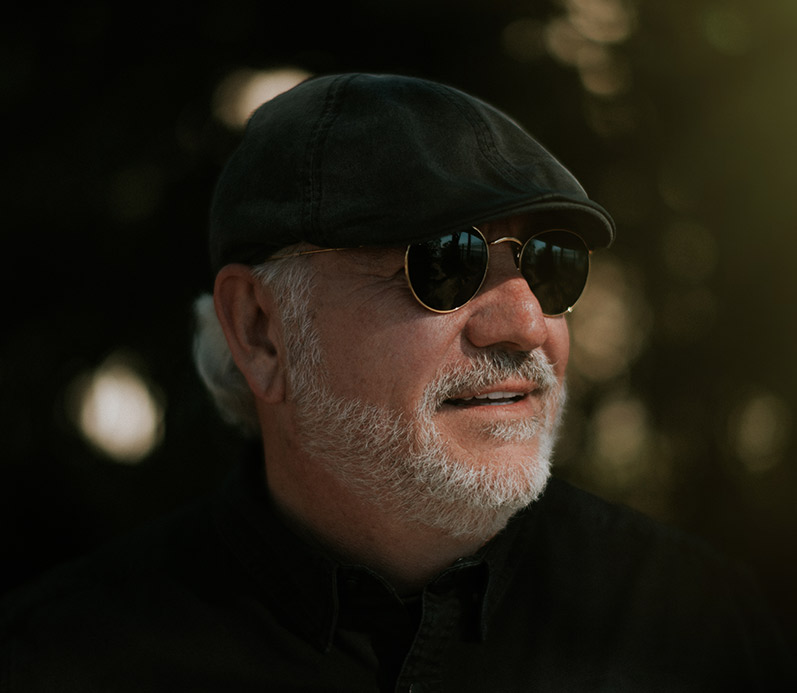 Paul also authored the award-winning title, Touching the Heart of God: Embracing the Calendar of the Kingdom in which he encourages his audience to learn about the King and His Kingdom—its order, its benefits, and the privilege afforded to its citizens in celebrating the greatest victories in recorded history.
What Readers are Saying:
What on earth is going on?" is a question concerned people ask. "What is God up to?" is a question concerned religious people ask. "What ought I to be about in this earth?" is a question the best of us ask—and here Paul Wilbur does just that. I am pleased to commend Paul Wilbur's timely answers to these questions. A King is Coming will definitely get you going—and in the right direction.

In this stirring book, world-renowned worship leader Paul Wilbur gives an eye-opening and inspirational charge to the people of God: Look at the Scriptures; look at the increasingly chaotic state of the world; look at the outpouring of the Spirit in the nations, while much of the Church of America slumbers in compromise; look at the rising tide of hatred of Jews and Christians around the globe; look at how God continues to unfold His promises to Israel—and then lift up your eyes, and look to the King in adoration and expectation. He is coming soon!

Host, the Line of Fire radio broadcast | Author of Answering Jewish Objections to Jesus

Touching the Heart of God: Embracing the Calendar of the Kingdom" by Paul Wilbur (an Integrity Music recording artist and the founder of Wilbur Ministries) is an exceptionally well written and organized presentation that is as informed and informative as it is inspired and inspiring. Very highly recommended reading for all members of the Christian community regardless of their denominational affiliation, it should be noted for personal reading lists that "Touching the Heart of God" is also available in a Kindle edition ($7.99).

Touching the Heart of God by Paul Wilbur is one of the spiritual books that will awaken readers to the consciousness of God's kingdom & His will for humanity. In this book, the preacher & musician Paul Wilbur leads readers to discover God in the celebration of the different feasts through which God opens His heart, communicating His love & grace. The message of this book is centered on the idea that celebrating the feasts of God with devotion & openness of spirit leads worshipers into the very heart of God where He so generously communicates His secrets.

Readers' Favorite

This is an extraordinary, thought-provoking book! I believe it is not just a teaching tool but a call for the church to consider a shift in thinking - not to legalistic ways, but to be closer to the heart of God. It is balanced, funny, and tender! In other words - written by an amazing Jewish follower of the Messiah who opens the door to the world that is meant for all of us who are grafted into the vine!

Generals International, Dallas, Texas

Wilbur's book is an essential primer for those who want to dig deeper into the roots of their faith. To know & teach the whole counsel of God, we need to appreciate the continuity of the Scriptures - from Genesis to Revelation. Wilbur does a masterful job of demonstrating the validity & value of participating in the calendar & celebrations of our Messiah & His followers. He isn't telling us we must follow these traditions in order to be saved. It's not about what we have to do, but what we get to do.

Co-founder King of Kings Ministries, Jerusalem

I've known Wilbur for many years & am so impressed with his commitment to change the world through worship & sharing the gospel of Yeshua the Messiah with Israel & the world. It's clear God put a calling on Paul's life to build bridges of reconciliation between the church & the Jewish community. I believe the insights found in this book will not only change your perspective of God's kingdom & His desire for unity between Jewish & Gentile believers, they will transform your heart & mind as well.

Bestselling Author & Founding Senior Pastor, Gateway Church

This book was inspirational, even eye-opening, to the importance of Jewish Christians and Gentile Christians coming together in unity.  I had never seen or thought of it this way, applying the high priestly prayer of Jesus in John 17 to this particular unity.  I'd always thought about us being one in our local church and with other Gentile believers but had not made the application to that unity.  I think that's very important and more people in both camps need to have this revelation.  The book made me appreciate our Hebraic roots even more, made me want to know more about the feasts and their fulfillment in Christ.  I thoroughly enjoyed it.

Pastor of Church at the Well, Indianapolis, IN
Upcoming Events
[add_eventon_list number_of_months="2″ event_count="5″ ]
Where can Paul help you in your life or ministry?