1 Timothy 2:1-3 (TLV), "Therefore, first of all I urge that requests, prayers, intercessions, and thanksgiving be made on behalf of all people – (2) for kings and all who are in authority – so we may live a peaceful and quiet life in all godliness and respectfulness. (3) This is good and pleasing in the sight of God our Savior".
With the world news lining up very closely to what the Bible calls birth pains of the end and we are seemingly closer to the return of Yeshua, I wanted to send out an encouraging word to keep the faith…to keep pushing forward! In our busy lives of family schedules, work and other different contributing factors, we can lose focus. It is important to take care of the now but also not to forget the end goal.
As some of you have seen, we have been pushing different prayer focusses and will continue to as I believe it is ever more important to take up fervent prayer and work with the Holy Spirit. I am asking everyone that reads these words, to please take a moment when the different posts are shown and pray out the will of God.
SO YOU'RE TELLING ME TO JUST PRAY?
James 5:16-18 (ESV) "…The effective prayer of a righteous person is very powerful (17) Elijah was a man with a nature like ours, and he prayed earnestly that it might not rain. And it did not rain on the earth for three years and six months. (18)
 He prayed again, and the sky gave rain, and the earth produced its fruit.
Let us not think that our voices are not heard if we are seeking after The Lord and desiring His will to be done in the earth. If anything, Yeshua said this is how we should pray (Matthew 6:10 – TLV). How more effective do you think we as believers can be with one voice, with one intention as the disciples were in the upper room before the Holy Spirit fell. Also, just before Yeshua took to the heavens He prayed "that they [we] all may be one. Just as You, Father, are in Me and I am in You, so also may they be one in Us, so the world may believe that You sent Me (John 17:21 – TLV)". If unity shows the world who Yeshua is, then we need to do our part.
JOIN ME!!!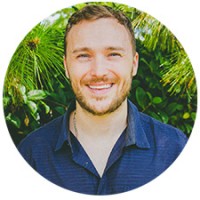 Nathan Wilbur | Ministry Director
*The two Bible translations used in this article are the Tree of Life Version (TLV) and English Standard Version (ESV). The TLV can be purchased on Wilbur Ministries website
UN LLAMADO A LA ORACIÓN
1 Timoteo 2:1-3 (RVR1960), "Exhorto ante todo, a que se hagan rogativas, oraciones, peticiones y acciones de gracias, por todos los hombres; (2) por los reyes y por todos los que están en eminencia, para que vivamos quieta y reposadamente en toda piedad y honestidad. (3) Porque esto es bueno y agradable delante de Dios nuestro Salvador".
Viendo que las noticias mundiales se están alineando muy de cerca con lo que la Biblia llama dolores de parto de los tiempos finales y que estamos aparentemente más cerca del regreso de Yeshúa, quería enviar un mensaje animándolos a que mantengan la fe…¡sigamos adelante! En nuestras vidas ocupadas con actividades de familia, trabajo y otros aspectos de la vida, es fácil perder el enfoque. Es importante encargarnos del ahora pero no debemos olvidarnos de la meta final.
Como algunos de ustedes han visto, hemos estado enfatizando diferentes enfoques en la oración y lo seguiremos haciendo, creyendo que es sumamente importante que oremos con fervor y que trabajemos con El Espíritu Santo. Le estoy pidiendo a todos los que lean estas palabras que por favor tomen un momento cuando salgan los diferentes mensajes y oren que se haga la voluntad de Dios.
¿ME ESTÁS DICIENDO QUE SIMPLEMENTE ORE?
Santiago 5:16-18 (RVR1960) "…La oración eficaz del justo puede mucho. (17) Elías era hombre sujeto a pasiones semejantes a las nuestras, y oró fervientemente para que no lloviese, y no llovió sobre la tierra por tres años y seis meses. (18) Y otra vez oró, y el cielo dio lluvia, y la tierra produjo su fruto."
No debemos pensar que nuestras voces no se oyen si buscamos al Señor y deseamos que Su voluntad sea hecha en la tierra. Antes, Yeshúa dijo que así es como debemos orar (Mateo 6:10). Cuánto más efectivos no creen que podemos ser con una voz, con una intención como los discípulos cuando estaban en el aposento alto antes que descendiera El Espíritu Santo. Además, justo antes de que Yeshúa ascendiera a los cielos, Él oró: "para que todos sean uno; como tú, oh Padre, en mí, y yo en ti, que también ellos sean uno en nosotros; para que el mundo crea que tú me enviaste" (Juan 17:21 – RVR1960). Si la unión le muestra al mundo quien es Yeshúa, debemos hacer nuestra parte.
¡Unámonos!
Nathan Wilbur