Dear Paul,
Being a bit challenged technologically, I was not able to find where to post the miracle God bestowed upon me during the awesome session of praise and worship with our King last night, Monday, Sept. 5, 2016.
Thank you for the CD, and if possible could you send me the selfie you took of us together?
My story is simply one of yes to Yeshua
Thank you for being the vessel that said yes bringing restoration to a very broken body.
Suffering from severe pain and atrophy after a fall in June 2014, I nearly declined my friend's last minute invitation to come up to your concert yesterday. But a still small voice kept saying go, you missed out the last time, go. So I said yes.
She picked me up and when we arrived I came in with a walker and a cane moving ever so slowly. As we took our seats, I saw the dancers gathering stirring up the longing to dance again and the joy of being able to see them worship.
As we sang Let God Arise, I stood up with no aids, no pain, and moved everything dancing again for the first time since June 5th, 2014.
After introductions and worship began, I spent most of the time sitting and singing. Then you gave the explanation of shuv! I began praying as you stated that this was going to happen now for people right there. I prayed for everyone one in that auditorium to receive shuv openly without reservations. Everyone except myself. I saw many needing the restoration back to new again.
I got very excited when I heard you were going to Malaysia and contacted my parents serving in Malaysia on WhatsApp getting contact info for you and sharing the praise to God that was happening. Then Pastor Shiskoff shared the fields of wheat vision and my excitement grew almost beyond containment as I saw the missing piece to these vital ministries in my parent's hands. The Lifestory currently reaching millions uniting worlds that never before in history came together, coming in the name of Jesus to reach the lost, restoring the broken relationship with our Father.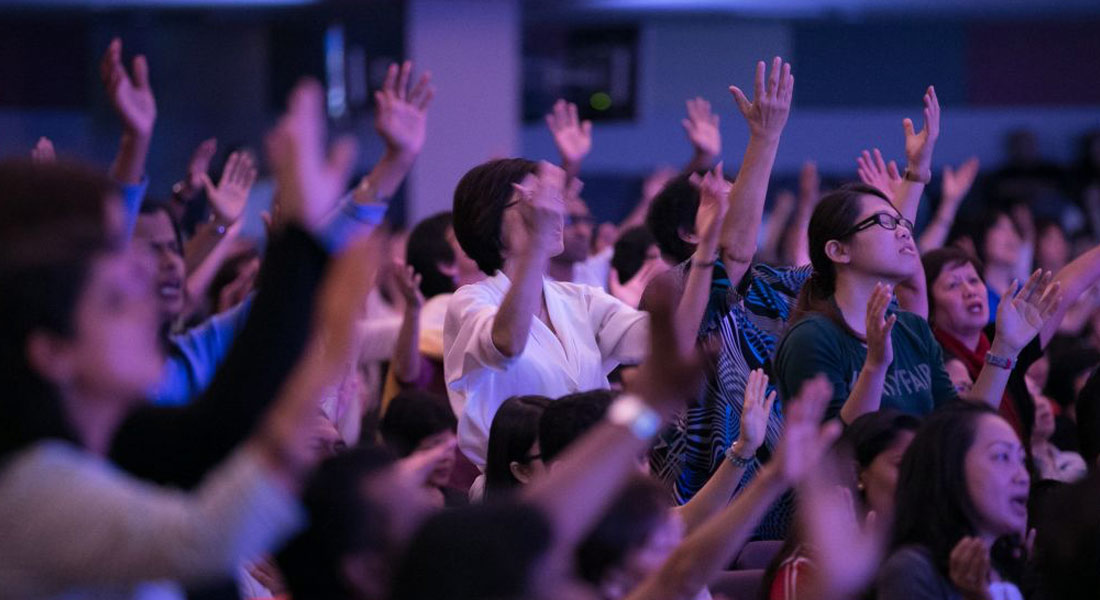 As the shofars were blown I felt the indescribable power of Yahweh fill that sanctuary. As worship began again I thought oh if I could only dance again. Halfway through the first song after the sounding of all those shofars an amazing thing happened. My lifeless left foot voluntarily began tapping in perfect timing to the music, the excruciating pain began fading, and the entire area of my upper left leg that was completely numb began tingling as full feeling was restored!
As we sang Let God Arise, I stood up with no aids, no pain, and moved everything dancing again for the first time since June 5th, 2014.
With diagnosis of pelvic and sacral fractures, bulging disc, degenerative disc disease in vertebrae 1-5, major atrophy in my left leg from my foot up to my waist, and some other stuff I don't recall at the moment, I was not in good shape. That morning my daughter, a therapist said I would only get worse until I couldn't move with the pain only increasing with time, but God had other plans! Hallelujah!
Thank you for sharing shuv!
In short if this had been posted where it's supposed to be, it would have gone like this:
I came to Paul's concert last night with a walker and a cane to move my broken body, and I left fully restored dancing with joy by God's healing hand of mercy for the first time since June 2014! Hallelujah! Shuv!
Thank you Paul for sharing God's awesome power with us! Numbers 6:22-27
– C. Boyer
Want to help Wilbur Ministries reach the world? Join today as a World Partner. Click on the banner below.

Become a World Parnter